These are some pictures showing the difference from stock height
to lifted height with Danthemans lift kit installed.
Sorry about the quality of some of the pictures


Difference from the front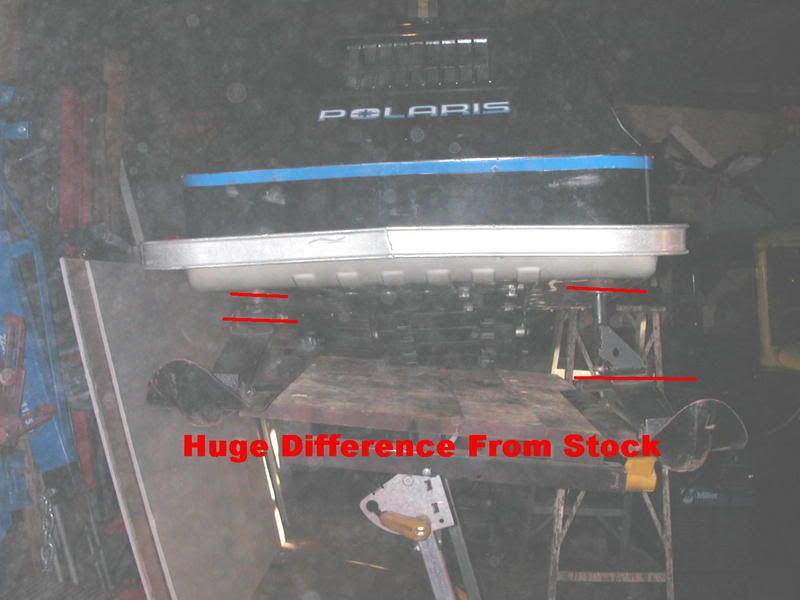 Stock from the side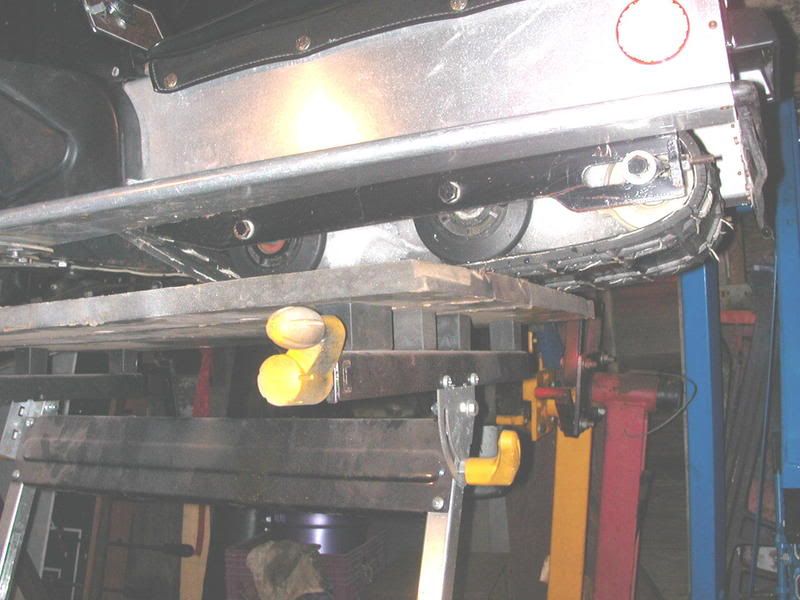 Lifted from the side

Difference from the rear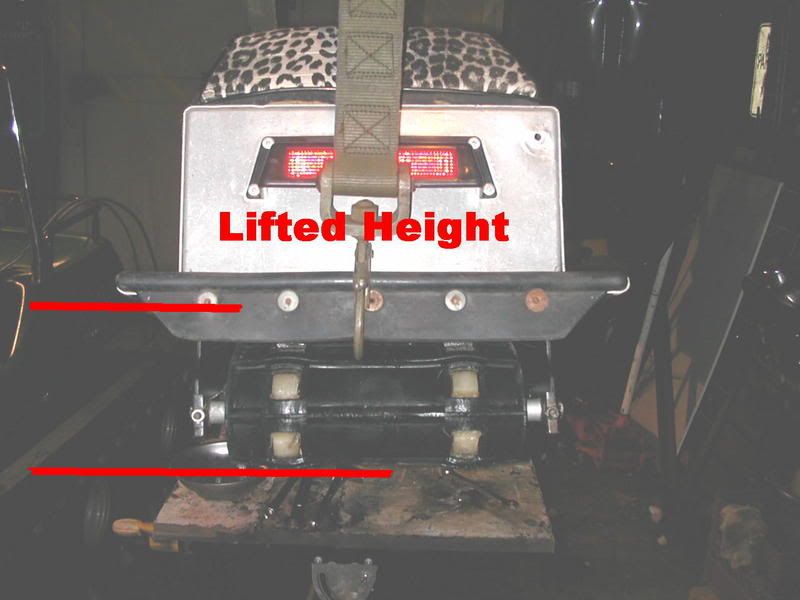 Complete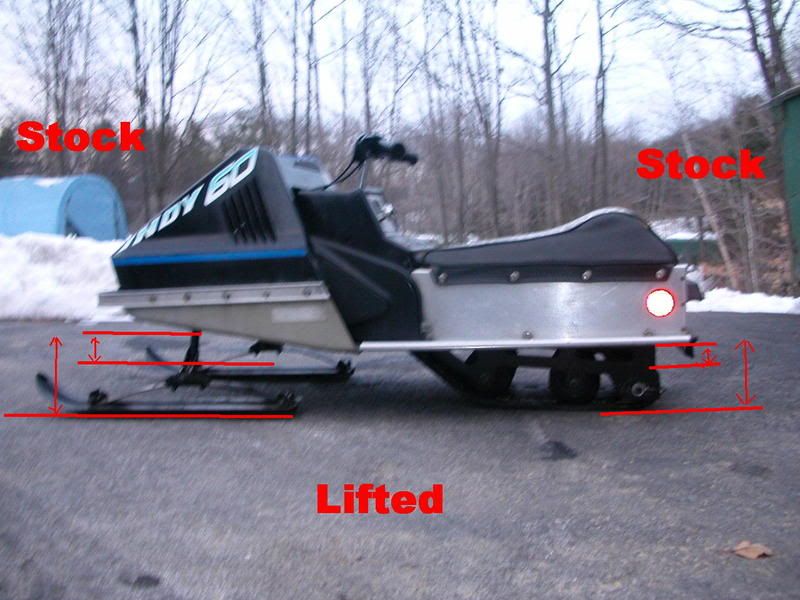 To conclude I MUST add that nothing has ridden our yard since the
last snow. It was about 6-8 inches of a granulated powder witha thin
crust of freezing rain on top....about enough to hold up a squirrel or
a cat but not a dog.

I figured, what the heck...give it a shot! Across the driveway he
went, over the small snowbank and into the depths!!!!!....LOL

Seriously though....into the depths he went... and kept on going
without a struggle or issue at all. Even the first time he came to a
stop in the fresh snow to look back at me completely bewildered
WHY his sled wasn't getting stuck...
it took right off without any problems!

Lifting a Kitty is definately a cure all!!!!!!